Broadway Bike Night – A Celebration of Cycling
16th June 2016,  6pm – 8pm
As part of National Bike week, we will holding a celebration of cycling in the evening of Thursday 16th June 2016 in Broadway.
The High Street will be closed to traffic from 6pm to 8pm for various cycling related events and attractions.
From the mini roundabout at the top to the Snowshill Road turn, there will be barriers and stewards. The main car public parks will be reachable and open for visitors as normal.
Timetable of events Thursday 16th June
5.00 pm – Set up and team registration.
6.00 pm – High Street Closes to traffic.
6.10 pm – First Race in heats.
6.30 pm – Childrens Year 5 and 6 race. Register on the night.
6pm – 8.00 pm – Bike Ability course
6.10-7.00 pm – Relay Race heats (enter your team here)*
7.00 pm – Family Ride 1.8 miles around lanes around Broadway
7.15 pm – Finals Race
8.00 pm – Road re-opens to traffic
Relay Races – 3 person teams
A free to enter relay race consisting of Teams of 3 riders, sharing one bike if they like, or using their own. Starting from the green, heads up to the Leamington Road mini roundabout and back down the High Street.
Teams that have a separate bike for each rider in their team will be mildly handicapped to make it fair for the teams that share a bike.
LeMans style start to each race, ie the rider is not mounted on the bike and will have a short run up, to where they can mount up and pedal off.
Prizes Donated by Hayman-Joyce estate agents – 3 bottles of wine, and a £60 shopping voucher.

*This is for fun, and the rules might change, be mis-applied, forgotten or stuck to as appropriate. Riders must wear a helmet, and participate at their own risk.
Contact Mark Riley to enter, more teams are very welcome mark@rileyandthomas.co.uk 01386 842936

BikeAbility

Wychavon District Council and Cycle Evesham Vale's BikeAbility for children and adults alike. Come and have a go and test your bike skills. It's fun and gives you the skills and confidence to cycle in modern road conditions.
Supporting Cass and Friends
Cass & Friends helps young, local and talented athletes with real aspirations of National, International and, who knows, Olympic success. We have no limitations on particular sports.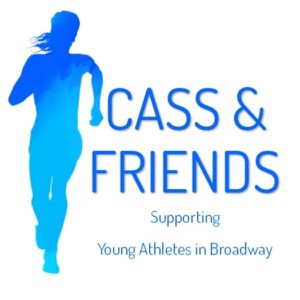 Although entry into sport through schools and clubs is cheap and available to all, once budding athletes progress from foundation levels to compete at county, national and international level, the costs of participation start to rise, and there is nothing currently in place to assist. National Lottery and Sports Aid funding is available for the elite, but getting to the top levels is a long arduous journey and the costs for a typical family can be prohibitive.
Cass & Friends cannot help every athlete with every piece of expenditure, but we can make a contribution which may simply make the difference between following a dream and having to give up. It would be great to look back in five years and know that our support lead to a national, international or Olympic medal for someone in our local area.
Family scenic ride around Broadway
H-Bug (Honeybourne Bicycle Users Group) are organising a short family ride around some of the lesser travelled routes around Broadway for all ages and abilities.
The scenic bike ride will be 1.8 miles, starting on the green opposite The Swan, go down to the B4632 turn; turn left along West End; turn left onto Snowshill Road and back to the green. We will ride as a "bus" so that we control the traffic.
Tandem on a Turbo
Ever wondered what it's like to ride a tandem? Come and have a go, on a static tandem. Courtesy of H-Bug (Honeybourne Bicycle Users Group).
Rules
Cycling can be dangerous and riders must know participation is at their own risk.
Wear a helmet.
Teams of 3 in a relay, from the war memorial up to the barrier before the mini roundabout at the top of the High Street and back.
Teams can share one bike or each member can ride with their own bike.
Teams sharing a bike can just pass it on to the next team member immediately upon arriving in the changeover point.
Teams where each rider is using their own bike need to pause for Five seconds at the changeover point, completely stationary, before the new rider starts.
To ensure there this happens the 2 riders need to hold hands and recite LOUDLY the alphabet (A-Z) before being released to carry on.
Have fun
Team Relay Race – entry form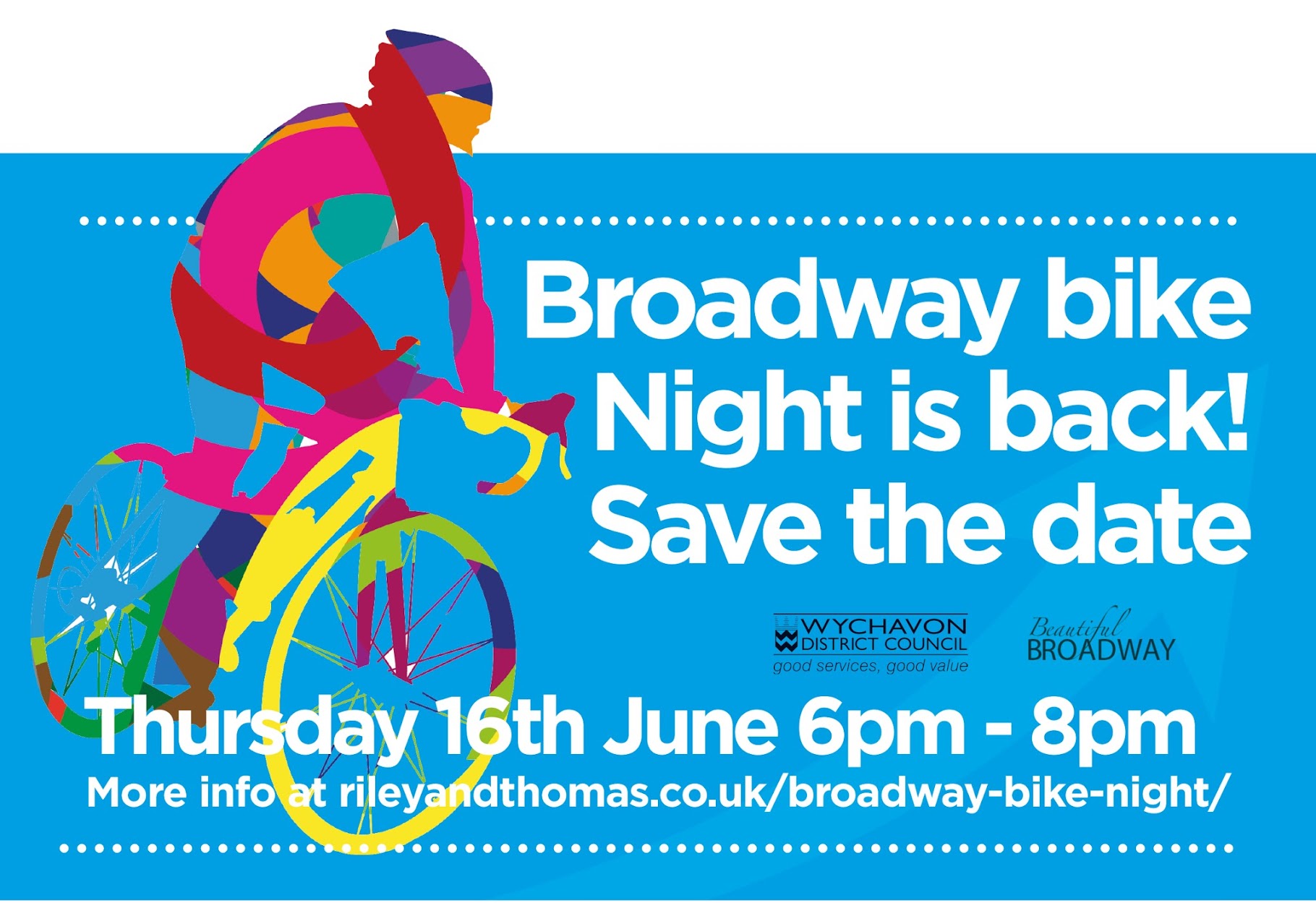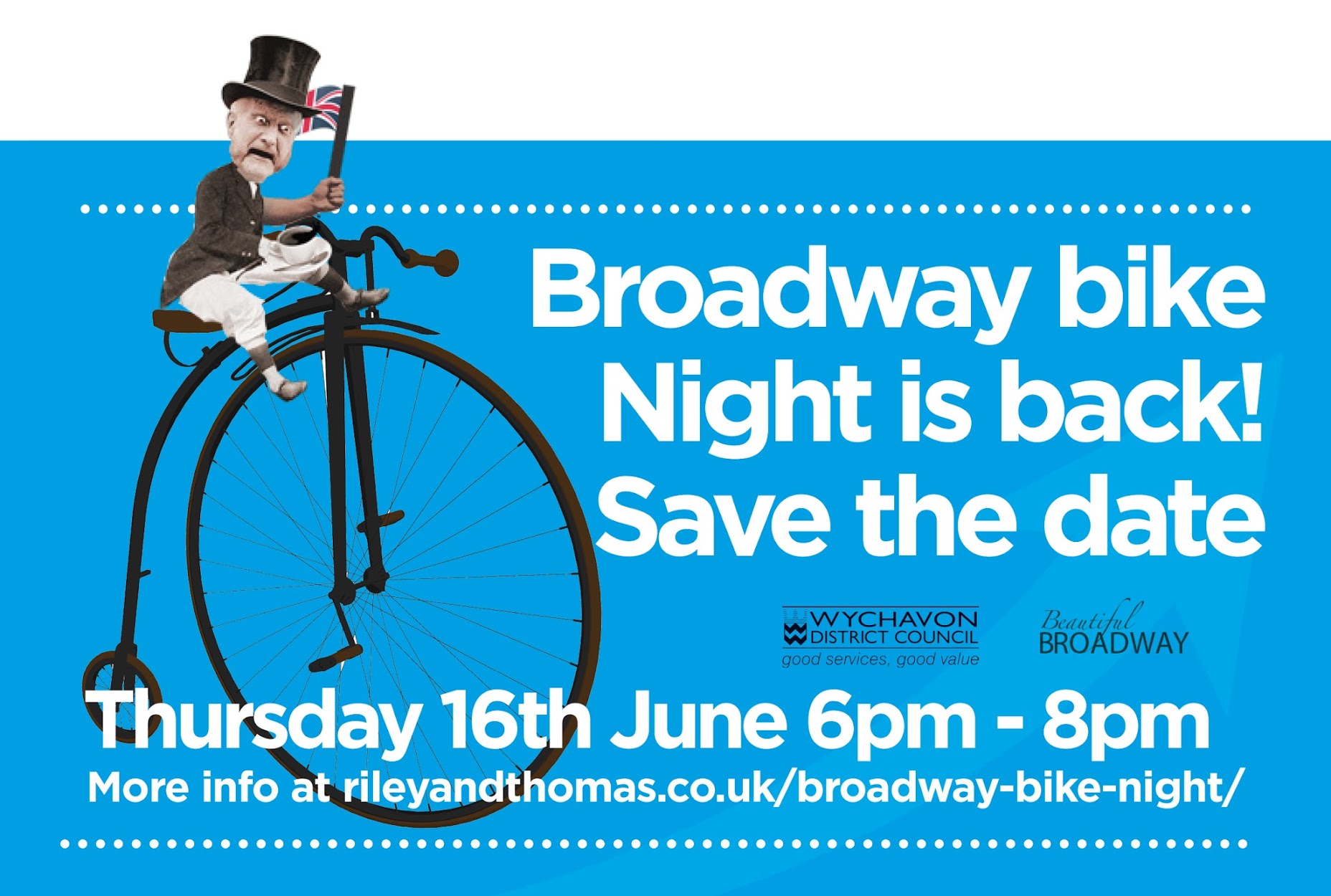 *Bike riding can be dangerous. All participants must wear a helmet, and take part at their own risk.