Cotswold Gold Rapeseed Oil
Cotswold Gold is a premium, extra virgin rapeseed oil made using traditional cold pressing methods. This preserves the natural health benefits of the seed, creating an oil naturally high in vitamin E, rich in omegas 3, 6 and 9, and low in cholesterol.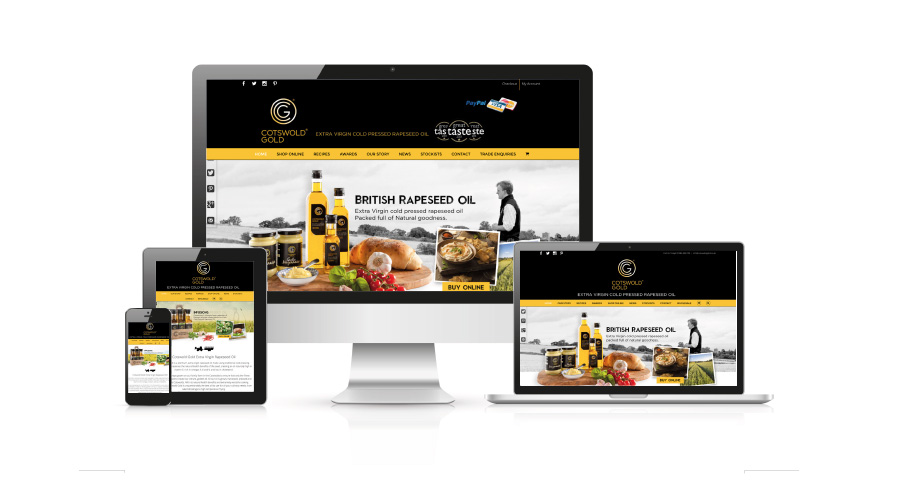 Client: Cotswold Gold Rapeseed Oil
Here's a little about Cotswold Gold and what we do…In 2010, Charlie Beldam – a farmer's son and enthusiastic foodie – set up Cotswold Gold as a diversification venture based around his family's arable farm near Broadway, Worcestershire. 
The farm was already producing high quality rapeseed and Charlie wanted see if this crop could be made into a quality end product that would inspire the food industry and promote British farming.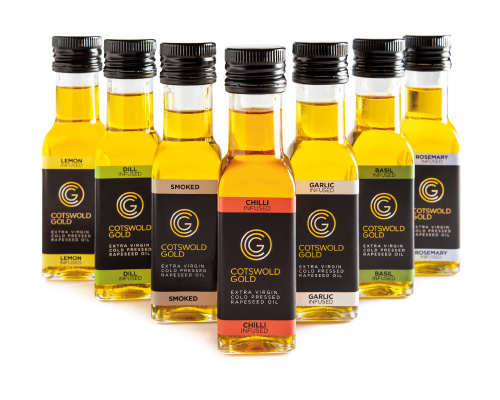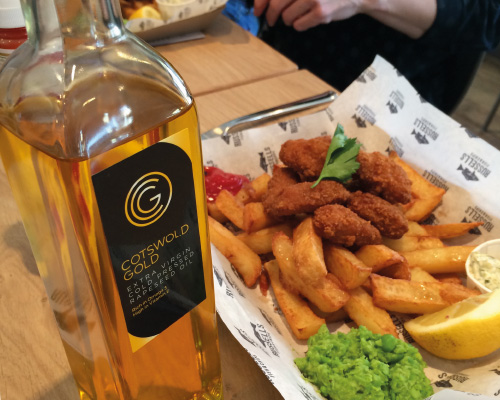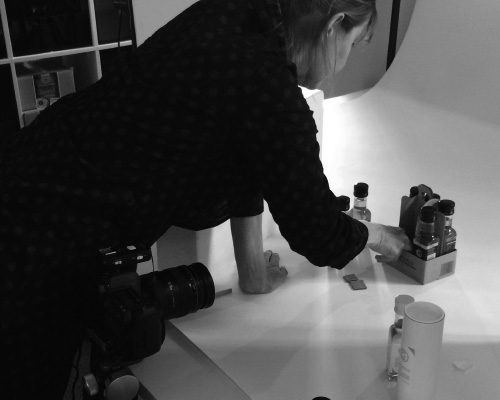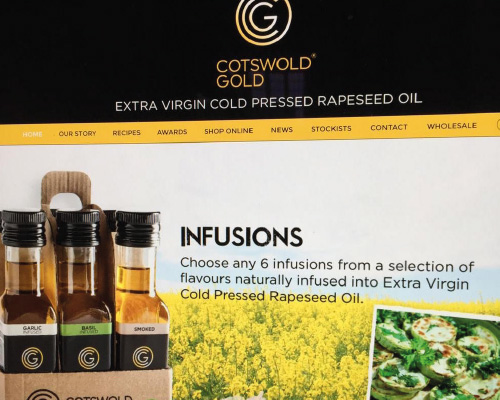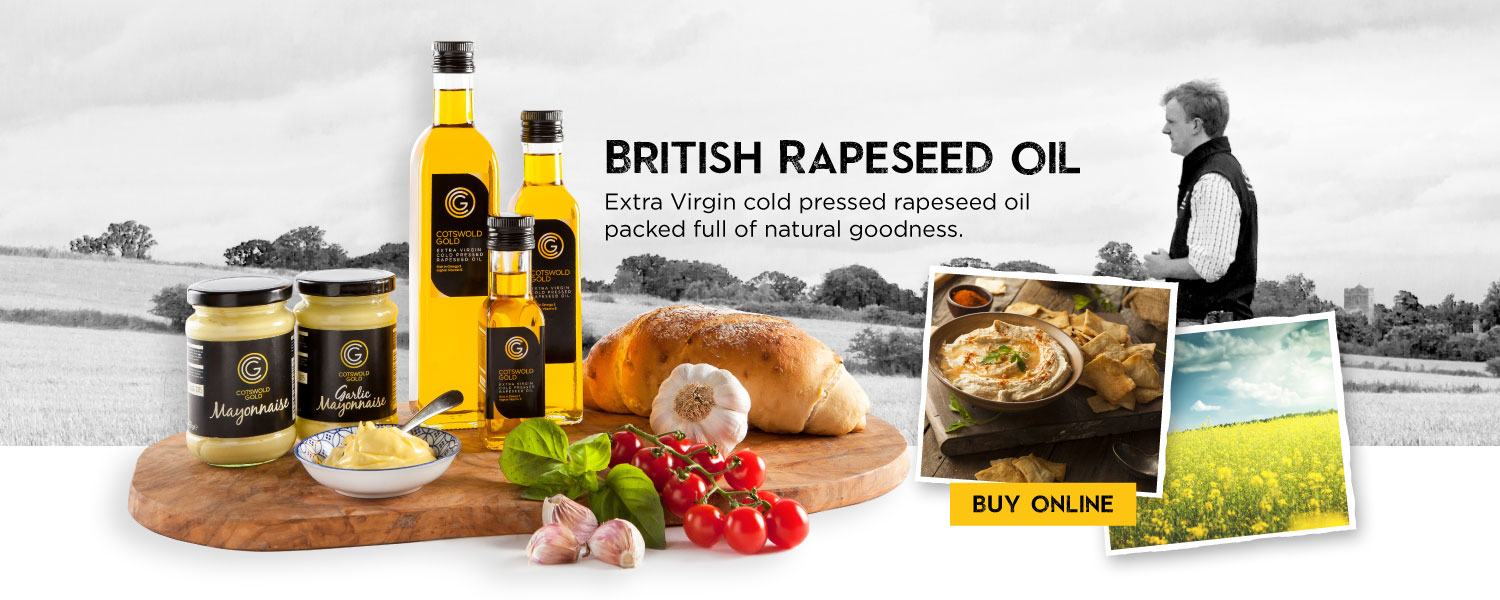 Cotswold Gold brings a healthy alternative cooking oil for all your culinary needs. Cotswold Gold is an extra virgin oil made from 100% rapeseed, with absolutely no additives. Our cold pressing methods only extract the richest 30% of the seed's oil, therefore Cotswold Gold is able to  provide many natural health benefits, including;
High levels of vitamin E, rich in omegas 3, 6 & 9, low in cholesterol (0.1%), contains plant sterols thought to help lower cholesterol, G.M. free, less than half the saturated fat of olive oil. With so many advantages over other oils on the market, Cotswold Gold is arguably the healthiest choice for all of your everyday cooking needs.
Client Testimonial
"Professional, easy to work with and with great designing skills, it was a pleasure to work Riley & Thomas and would highly recommend them".
Charlie Beldham. Owner, Cotswold Gold.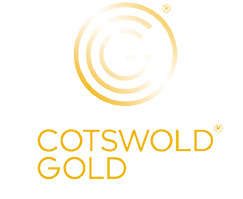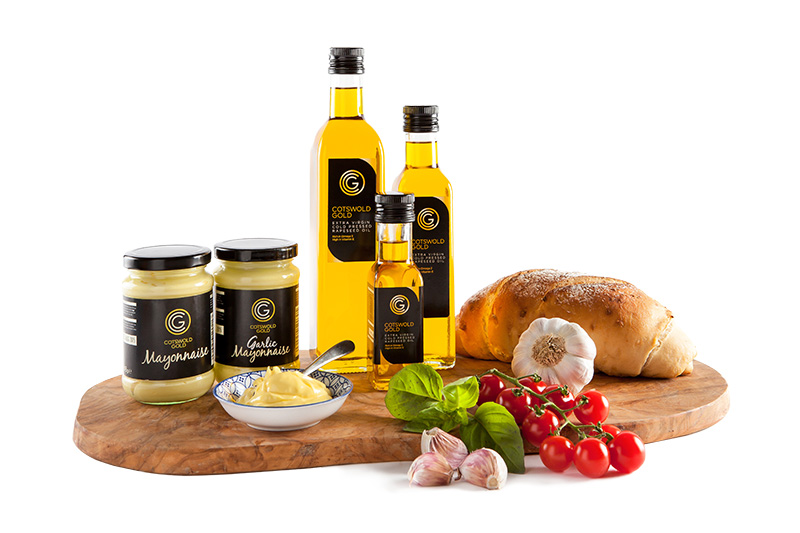 We are currently taking on new clients – think we might be able to help your brand?
Call us on 01386 842 936 or email us hello@rileyandthomas.co.uk