Client: Webster Hart
High Net Worth International Property Consultants.
Webster Hart is a multidisciplinary global property consultancy and successfully deliver the many different facets of the high-end residential property industry to private clients.
This client came to us in search of a creative agency to complete a website refresh and recreate their brand identity. With an already existing website, the client did feel that it appropriately represented them to their client base. Their client base is high net worth individuals, in which the site wasn't reflecting. Their opinion on their current brand and website was that it was unimaginative and dull, wanting their new logo to be more interesting and memorable to reflect the experience they give their clients.
What we did.
Marketing collateral
Website Refresh
WordPress website design
Responsive web design
Web hosting
CMS
SEO
Digital marketing
Logo design
Brand identity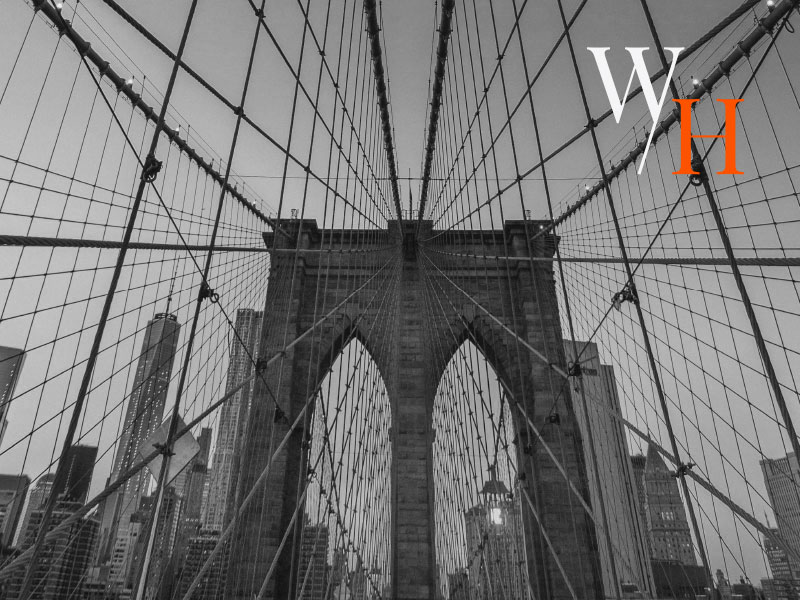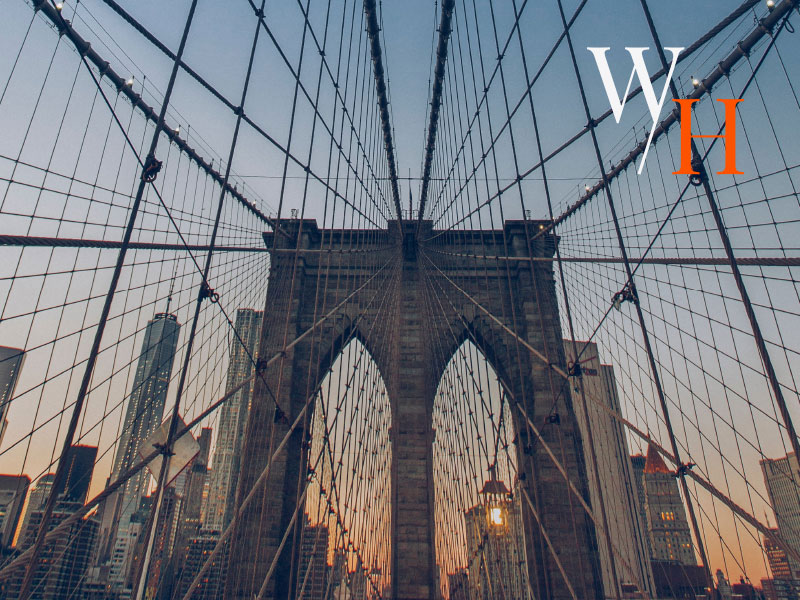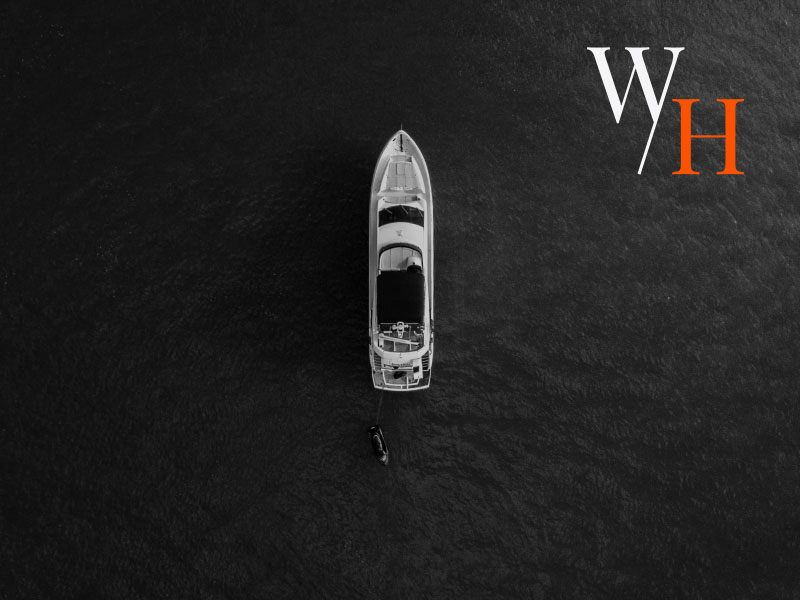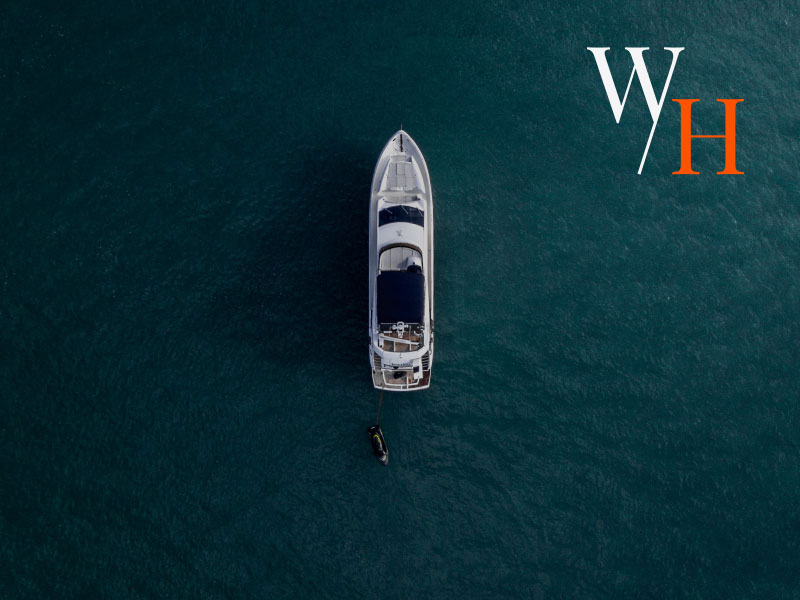 The Journey
Through having a strategy and development meeting with the client it was clear to see what they liked and what they really didn't like when it came to colour palettes, fonts and design style. We are design and branding experts, this is why we will always listen to what you like but additionally show you options that you may not have even thought of. Showing you the design potential of your brand is what we are here to do, after this, we collaborate with you into finding the perfect option. In a highly competitive market, Webster Hart needed to stand out to the competition. It was clear that their case studies and variety of services needed to ve visually enticing, making it vital in allowing their potential clients to get a deeper feeling of the company and its capabilities.
Logo Design
Creating a logo is always a collaborative process. At the beginning fo the brand exploration stages, we find out more about what you stand for as a company and how you want to be seen. This allows us to collate an array of logos that we think appropriately portray your company. However, this process normally takes time, as the client needs to be completely in love with their logo as it will be at the forefront of everything they do going forward.
High-End Website & Brand Development
When looking at developing a luxury high-end brand it is important to remind ourselves who it is we are targeting through the website. For Webster Hart, it was more than likely that it will be the personal assistant of the high net worth individuals that will be looking at the website. This means that we looked to develop the brand and the website in a way which shows a trusted brand who is capable of taking on high net worth projects and property management.
Most personal assistants will be looking for global property and project management under a busy schedule, meaning a mobile-friendly website was key. Around 80% of website views come from mobile devices, meaning every website should be fully optimised across all devices. Webster Harts previous website was not mobile friendly and therefore a website refresh was essential in capturing mobile users.
At its simplest, friendly mobile design means your website's information – images, texts, videos, links – is easily and readily accessible across all different platforms and, most particularly, on the much smaller screen of smartphones and tablets. At a more complex level, mobile-friendly means utilising to the utmost all the incredible capabilities of mobile devices to deliver an effective, satisfying experience to users on the go.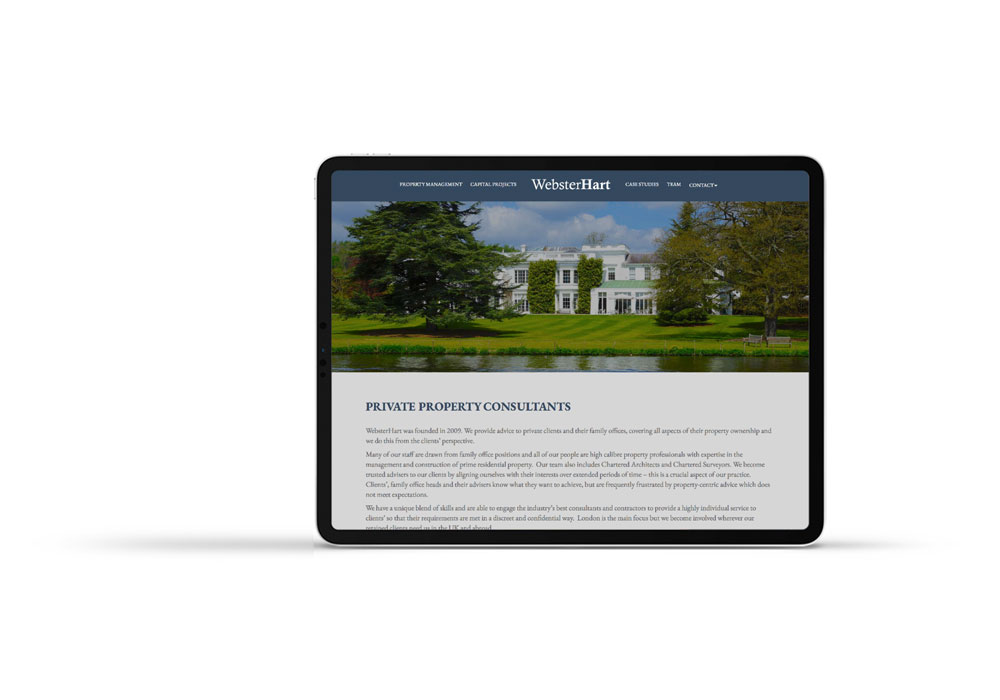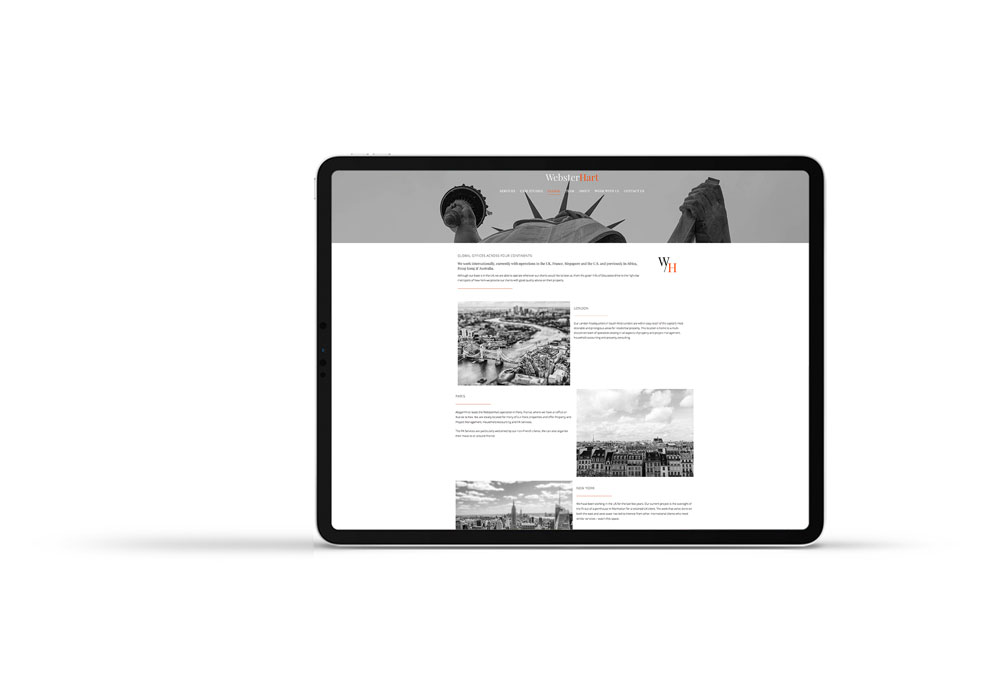 The End Result
As a core team of 9 professionals, the Webster Hart team have always been fully involved in every aspect of their re-branding process.
Everyone at Webster Hart had a strong, knowledgable understanding of their marketplace which made designing and rebranding the company was very much a meeting of minds. We have loved working alongside Webster Hart to create their vision through their new brand and assets such as a website refresh and new marketing material.
Looking to create or develop your Luxury brand?
Tap into 30 years' experience looking after some of the UK's most ambitious small luxury brands. We like to get to know you and your business, tell you more about how & why we work, and share our thoughts about where we can take you.
We help businesses thrive online with our range of creative services: Branding design, WordPress, e-commerce, SEO & social media presence.