Alcohol Branding Specialists:
We specialise in Brand Strategy, Brand Development and Brand Assets for drinks brands.
Alcohol Branding Specialists – Case Study – Russell's of Broadway
The centrepiece of the idyllic Cotswolds village, Broadway, Russell's came to us in search of alcohol branding specialists for their house red and sparkling white. It is housed in the old showroom of the influential 20th Century British furniture designer, Sir Gordon Russell, where it takes its name. Sir Russell had moved to Broadway in 1904, opening a workshop in the building during World War II. Greatly influenced by the Arts & Crafts movement, he employed over 200 highly skilled craftsmen over the next 60 years.
Following a painstaking restoration of the historic building, Russell's opened in 2004, transforming the space into a contemporary 'restaurant with rooms'. With an already well-established brand identity, Russell's needed us to create alcohol labels that would reflect the essence of their brand.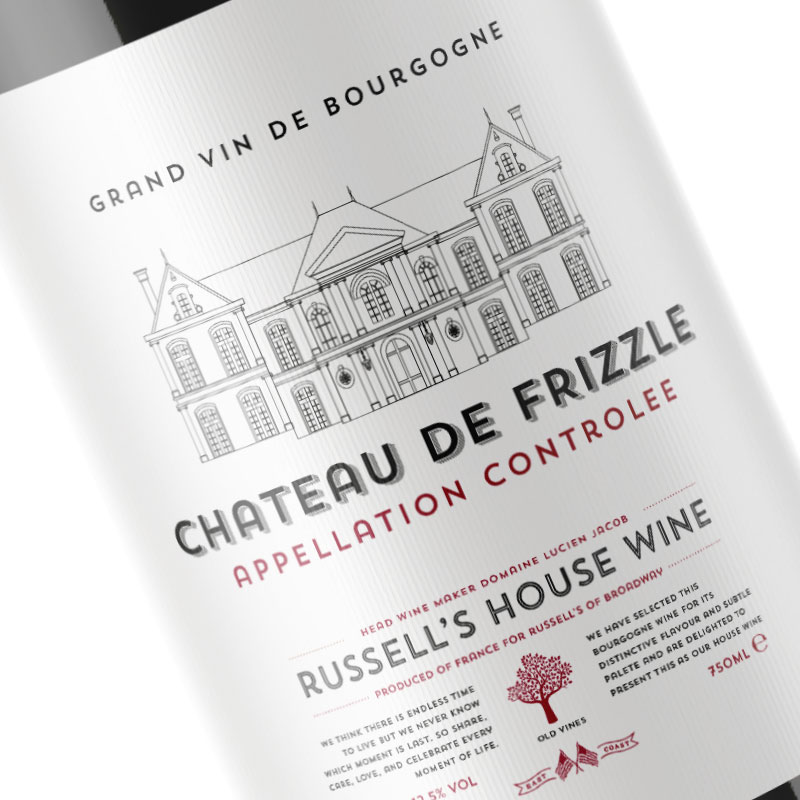 Red Wine Branding
To convey the contemporary elegance of Russell's existing brand we adopted a clean and sophisticated approach to their wine label designs.  Using minimalistic typography and graphics, a fresh white background and a rich inky red, we created a modern and luxurious look.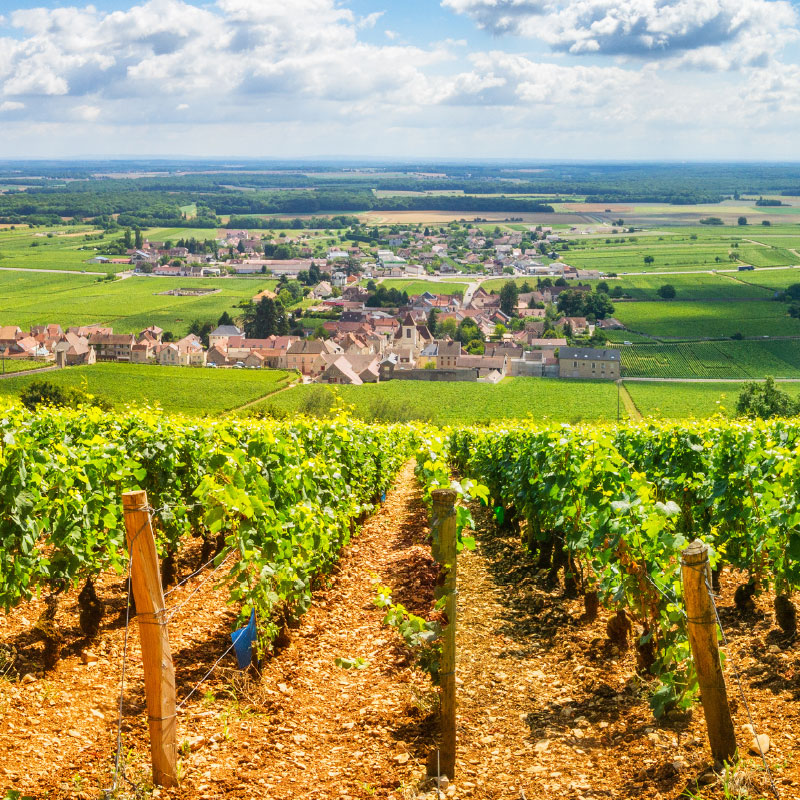 Heritage
When it comes to imagery, family crests, city landmarks and buildings are commonly used to convey a wine's heritage. We incorporated this line-drawn chateau to highlight the collaboration between Andrew Riley and Head Wine Maker Lucien Jacob.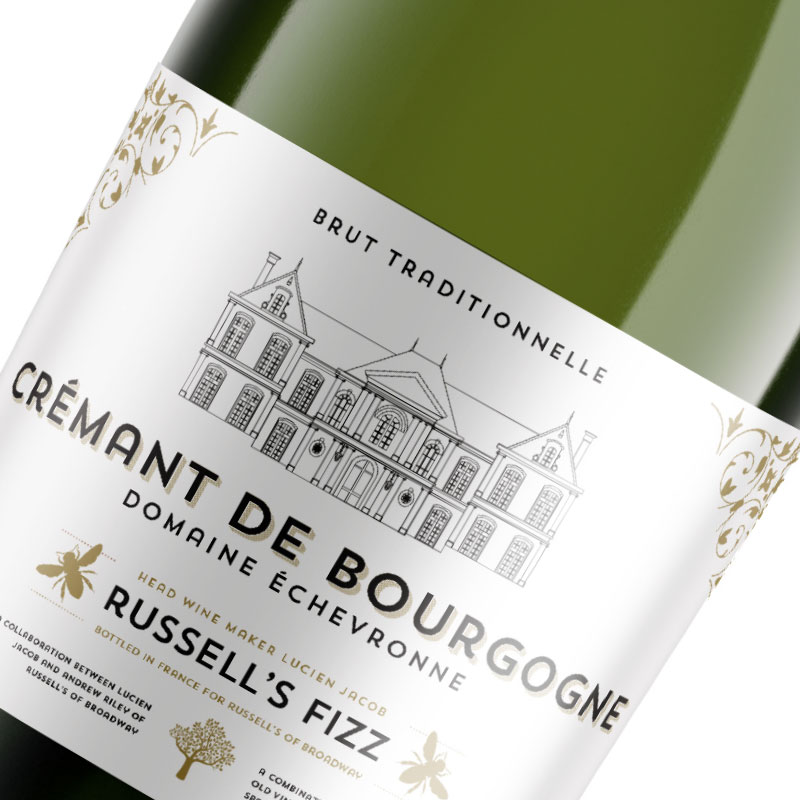 Sparkling White
Rather than simply decorative, the label expresses the personality of the brand, the people behind it and the quality of the product.
Domaine Lucien Jacob
Russell's House Fizz and House Red are the collaboration of owner Andrew Riley and small family-owned wine-makers, Domaine Lucien Jacob. Made from selected grapes and produced in France, these wines have been fashioned with great character in the small village of Echevronne just behind Beaune.
The story of Domaine Lucien Jacob spans generations, beginning in the early 1900s where they grew framboise and cassis in the hills of Hautes-Côtes-de-Beaune. They sold their berries, liqueurs and spirits to restaurants and bars in Lyon and Paris, which earned them their reputation.
In time, the family was able to purchase a few small vineyards in Savigny-lès-Beaune, and by the 1950s, Lucien began to expand the family holdings in the Côte de Beaune and focused on making wine. The wines are deliciously fruit-forward and expressive.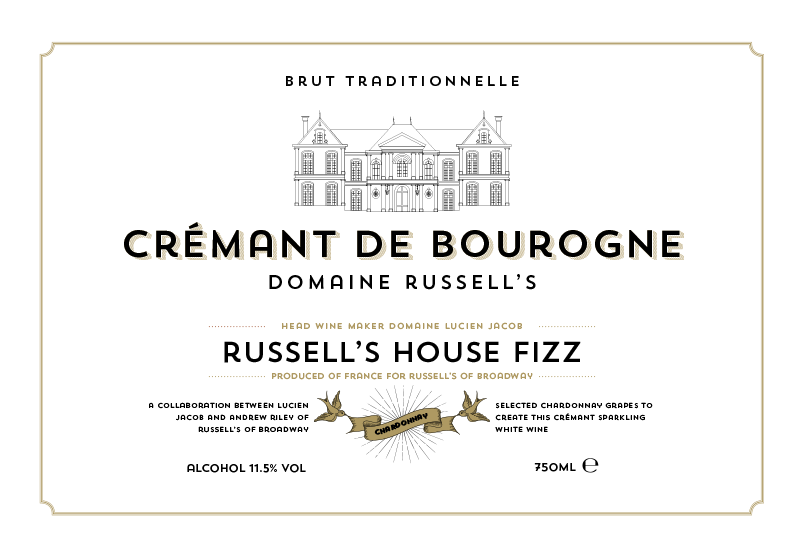 The Results
With a knowledgable understanding of Russell's existing brand, the journey was very much an extension of their existing reputation. The new wine labels have been delivered with success and the overwhelming delight of the client.
Looking to create your own Luxury Brand?
Or Brand refresh? Talk to us: