Why you should build a
database and start email marketing?
EMAIL MARKETING AGENCY WORCESTERSHIRE
At Riley & Thomas, we are Email Marketing Experts, and we've got tools to reach your customers.
Email marketing should form part of your marketing strategy however, this is a tricky thing to include if you don't have a database to email out to. If 2020 has taught us anything, it's to be digital and at the forefront of your customer's minds. Email marketing achieves both.
What is an email database?
An email database is an electronic mailing list with a collection of email addresses gathered by your company with the purpose of sending our email campaigns to help generate engagement with potential customers. Businesses are able to grow this list quickly and efficiently through the use of plugins on their website.
Why you should segment your email database?
Segmenting your email database is beneficial to both parties. You can target the correct audience with appropriate promotions and news. Additionally, your potential customers are receiving relevant information enhancing your overall open rate and click rate.
This means that it's a good idea to start segmenting your audience from day one. You can do this in a variety of ways such as; location, interests, gender, age etc. Once you start building your segmented lists your conversations should begin to increase.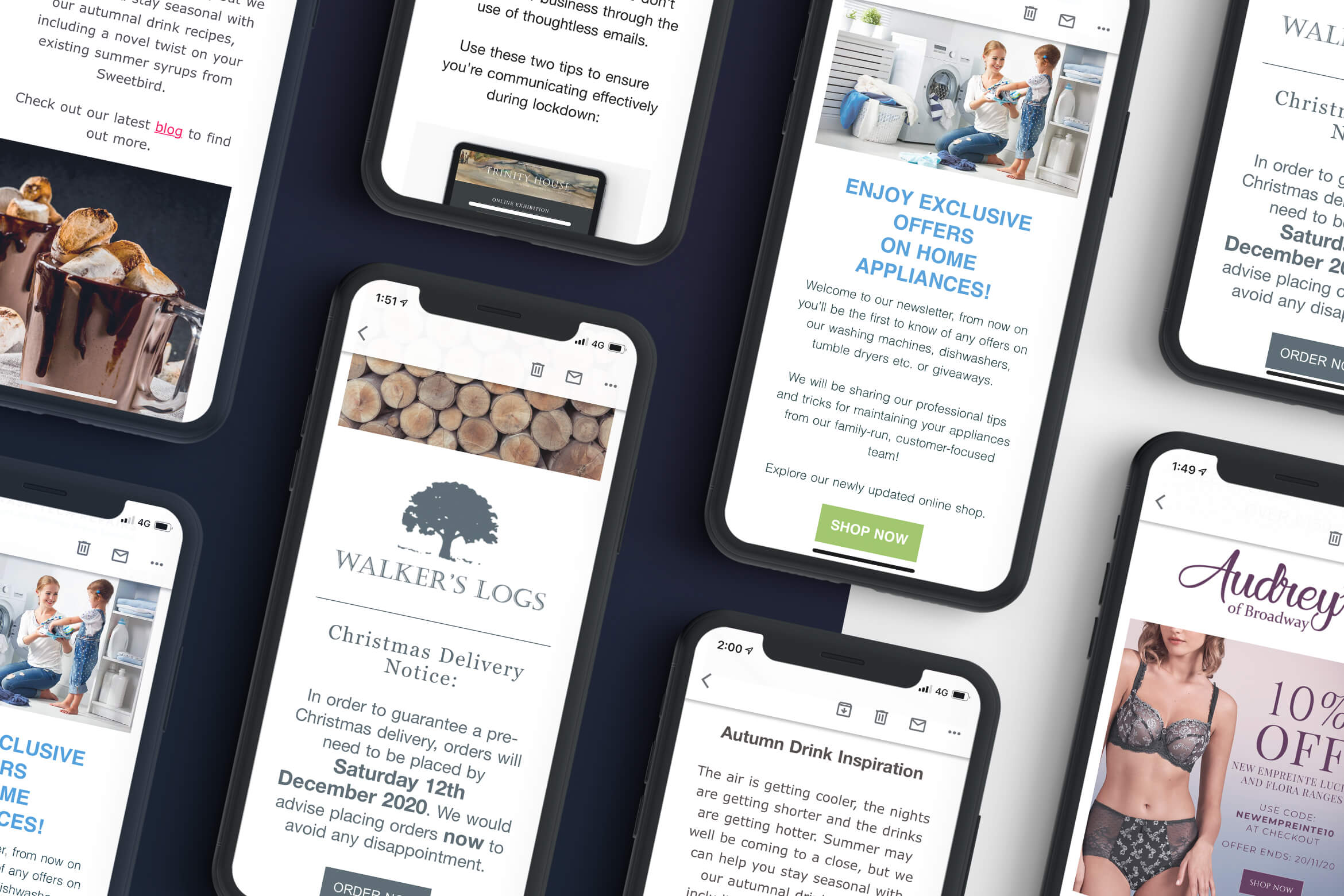 Why should you build an email marketing list?
Customers who have subscribed to your email list from your website are interested in what you have to offer and are more likely to convert. This is the core reason why you should build your list. Email marketing is personal, direct and measurable. This means each newsletter or campaign needs to have a direct purpose to achieve success. After all, no one likes spammy emails. Creating a good email list with the correct tags gives you the opportunity to reach your potential customers no matter what's going on in the world. This allows you to focus on your potential customers by generating an increase in interest surrounding your product or service.
The benefits of an email marketing database
One of the main benefits of email marketing is an increased rate of return visitors to your website. If this is a goal within your business then email marketing is something you should begin implementing as your new year's resolution.
Following on from an increase in return visitors, this also leads to an increase in revenue. Customers are lazy and are likely to forget about your brand unless they receive regular reminders. For example, if you're a stationery company why not jump on the back to school hype and send an email campaign about your back to school range in August. In addition to this, the increase in revenue is achieved by maintaining and generating repeat customers. If your customer has had a good experience and is receiving personal emails, they're likely to continue to shop with you.
As soon as you can begin building your email list, the better. This can be achieved through your website, social media and blogs. However, if email marketing is a daunting subject for you and your business, why not get in touch with our experienced team who can help you every step of the way.
We are email marketing experts, and as official MailChimp Partners, we have more tools than ever before to reach your customers and achieve success. Our email open rates and click-through rates continually perform better for our clients than industry-standard email campaigns so maybe it's time to start your journey with our email marketing agency.
Share This Story, Choose Your Platform!