WE ARE CURRENTLY ACCEPTING NEW CLIENT PROJECTS – THINK WE MIGHT HELP?
WE'D LOVE TO HEAR FROM YOU.
Cotswold Web Design – We'll take care of your brand
We are a talented award-winning creative agency, based in the heart of the Cotswolds, offering creative services including: web design, brand development and online marketing services. We'll help map your project's journey from creation to completion, through creative ideas, research and client collaboration.
We create logos, branded content, social media campaigns, email campaigns, websites and pretty much anything else your brand desires. We are WordPress and WooCommerce specialists. Come and have a chat with us to discuss how we can add value to your brand and turn your project into an adventure of a lifetime.
We will bring your brand to life!
Branding
Services
You only have a brand when you are a trusted company, when customers endorse you to their family, friends or someone they got chatting to in the queue at the bus stop. They endorse your brand when you have exceeded their expectations. We can create and develop your brand.
Website
Design
Cotswold web design. WordPress specialists. In designing a site that delivers a terrific brand experience, there are many important factors to consider. Ease of use to content relevance, from tone to visual style. Riley & Thomas provide a comprehensive set of services that include information architecture, user experience design, usability testing, responsive mobile friendly structure and more.
WooCommerce
Design
Looking for a great e-commerce shop platform? As WordPress specialist we are often asked what's the best shopping platform to use with WordPress? and we always start with WooCommerce. It works seemlessly with WordPress and is one of the largest e-commerce platforms on the shopping market today. It works brilliantly with all the top payment gateways too.
Online
Marketing
Your marketing strategy should outline which mix of channels you want to deploy, to be where your customers are, and get them to interact with you. You need to consider website, mobile, social, eCommerce and search engine marketing and use them to engage with your customers.
Our friends: People we've loved working for, and some we continue to work with. Our work comes from word-of-mouth. It's said that you're only as good as your last job.
Our portfolio of recent work
Four Corners Handmade rebrand by Cotswold Creative Agency
quentin thomas
2018-09-10T14:30:30+01:00
Industry Spotlight
Whilst we help many businesses within many industry sectors, we would consider ourselves experts in the eCommerce Industry.
Websites for eCommerce Drinks & Beverages
Riley & Thomas has designed, developed and built websites for companies who are leaders in the drinks & beverage industry. Riley & Thomas has a proven track record of helping eCommerce drinks & beverage based clients achieve increased online sales and a better user experience for their audience. We are cotswold web design.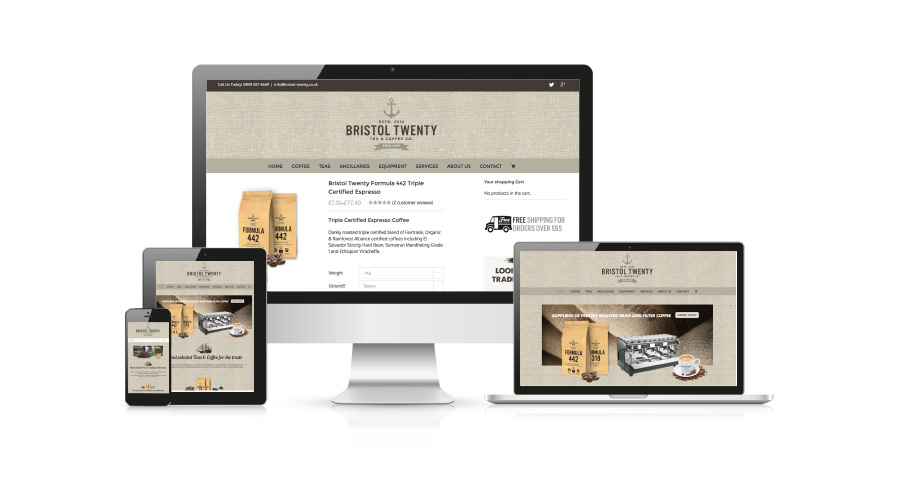 Cotswold web design. We are specialists in the design and build of both brochure and eCommerce websites for the Hospitality 

&

 Tourism Industry, Associations and Retailers in Gloucestershire, Worcestershire, Warwickshire and the Cotswolds.
"If you're not trying to do something better, then you're not focused on the customer and you'll miss the possibility of making your business great".
Social Media
One question we get asked frequently is about social media; Twitter: do I need it? what will Facebook do for me? What about YouTube and Instagram? Not every business is the same, and you may need some if not all of the social platforms as part of your ongoing marketing strategy.
Google, in terms of page position, has placed more weight on social media than ever before – there is good reason for this. Come and talk to us about your social media and where it can take you. We have aplenty of case studies to talk about and show you.