10 Years of Riley & Thomas Creative Agency Cotswolds
LET'S CELEBRATE – CREATIVE AGENCY COTSWOLDS
On 16th August this year, Riley & Thomas officially turns 10. This is a huge milestone for our founders Mark Riley and Quentin Thomas, as well as our current team as we embark on another amazing year as a creative branding agency.
At Riley & Thomas, our creative branding agency's core value is centered around people, emphasizing the power of collaboration. We firmly believe that collective expertise and diverse perspectives drive unparalleled innovation and success. By fostering a collaborative culture within our team and extending this philosophy to our clients, we forge meaningful connections and partnerships.
Our approach places great importance on active listening, open communication, and mutual respect, ensuring that every project becomes a joint journey where ideas converge and brilliance flourishes. Together, we create authentic and impactful brand experiences that resonate deeply with audiences, empowering our clients to thrive in their respective markets. At Riley & Thomas, people are at the heart of everything we do, and it is through collaboration that we unleash the full potential of creativity and achieve extraordinary outcomes for our clients. From 2 – 12 creatives, we now have an incredible team of creatives who have joined us on our journey, from designers, marketeers, social media specialists and account managers.
From starting with small independent businesses back in 2013, we now work with a number of luxury clients delivering brand, digital, and print projects across the globe, including New York, Maldives, Bordeaux, and Dublin just to name a few.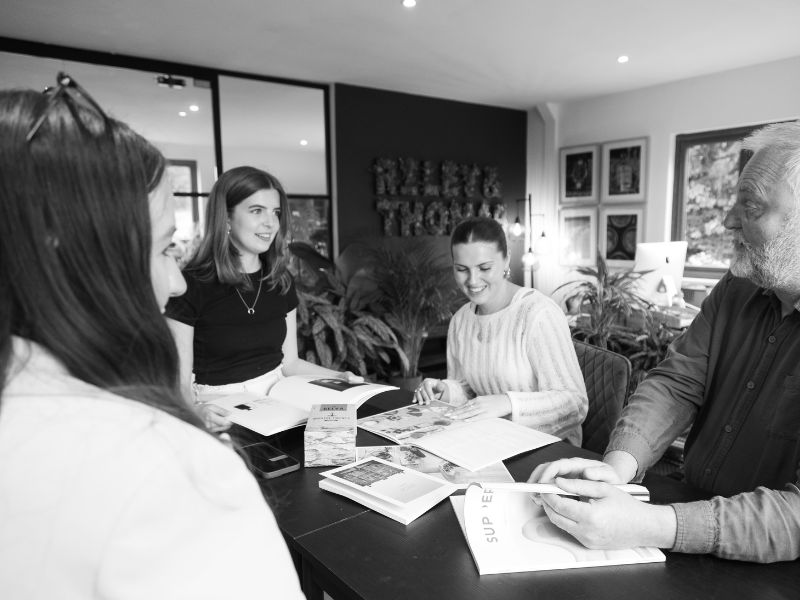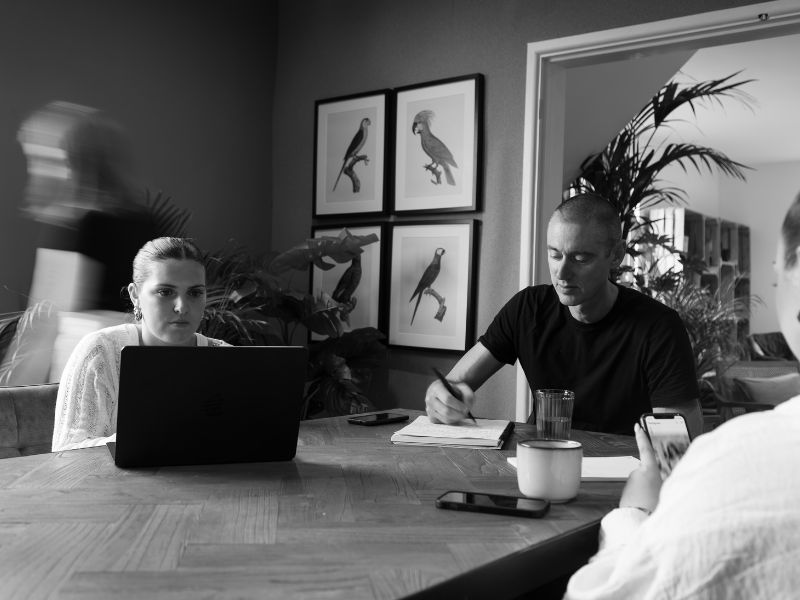 As Riley & Thomas, we take immense pride in being an independent agency with a small but dedicated team. Our size allows us to maintain a close-knit and nimble approach, where every member plays a crucial role in the creative process. Being independent empowers us to stay agile, adaptive, and fiercely focused on our clients' unique needs. It allows us to go beyond the conventional and explore innovative avenues, delivering tailor-made solutions that leave a lasting impact.
Our team's passion, expertise, and unwavering dedication form the foundation of our success, as we continuously strive to exceed expectations and make a difference in the branding landscape. We believe that it is precisely our small and devoted team that sets us apart, ensuring that every project receives the utmost care, attention, and creativity it truly deserves.
Having designed over 100 logos in the last 10 years, our team has the ability to take on any client and bring their vision to life, through collaboration.
Our clients all believe in the services we provide and base our relationship on trust. We strive to work with like-minded individuals where value is created through partnership. A client's experience is as much about enjoying the process with us as it is about focusing on the end result.
In 2022, we moved into our beautiful new office space, based in the centre of The Cotswolds, and as we move into the second half of 2023 we continue to develop our creative hub through education, exploration, and the desire to remain visionary.
"Know what your customers want most and what your company does best.
Focus on where those two meet."
Share This Story, Choose Your Platform!