Client: Trinity House Paintings
Luxury International Art Dealership.
Established in 2006, Trinity House Paintings has become a major player in the UK and global art world. Originating in the picturesque Cotswolds village of Broadway , they have expanded into Mayfair, London in 2009. More recently they opened the doors to a San Francisco gallery. In addition to their galleries, Trinity House Paintings exhibit at major international art fairs in Europe and the US.
This particular client came to us with an existing brand, logo and website. However they have 4 versions of their logo that they were using across their communication, creating an unclear message. They were looking for a clean fresh brand identity that can be replicated across all mediums. Trinity House Paintings also wanted a website refresh; they wanted their website to be work better with the customer in mind, making it easy for customers to browse artwork and make enquiries.
What we did.
WordPress website design
Responsive web design
Web hosting
Brand identity
Logo Design
Brand Refresh
What we do.
Marketing collateral
Web hosting
SEO
Digital marketing
Mailchimp email campaigns
Social media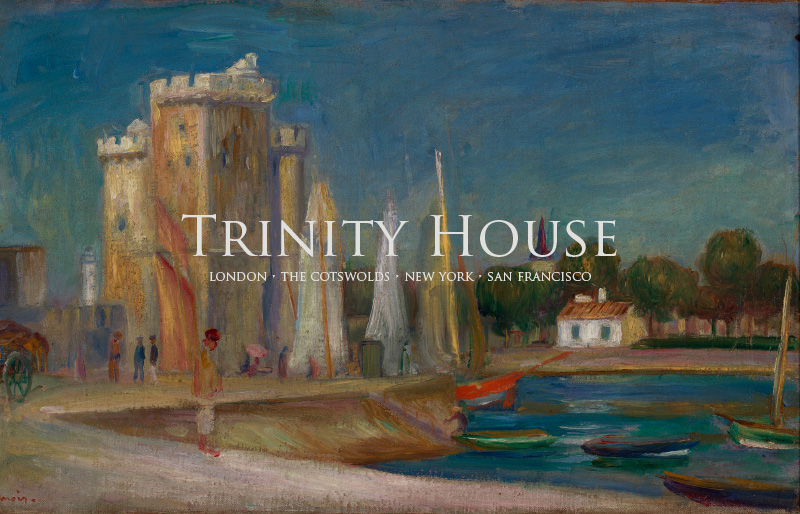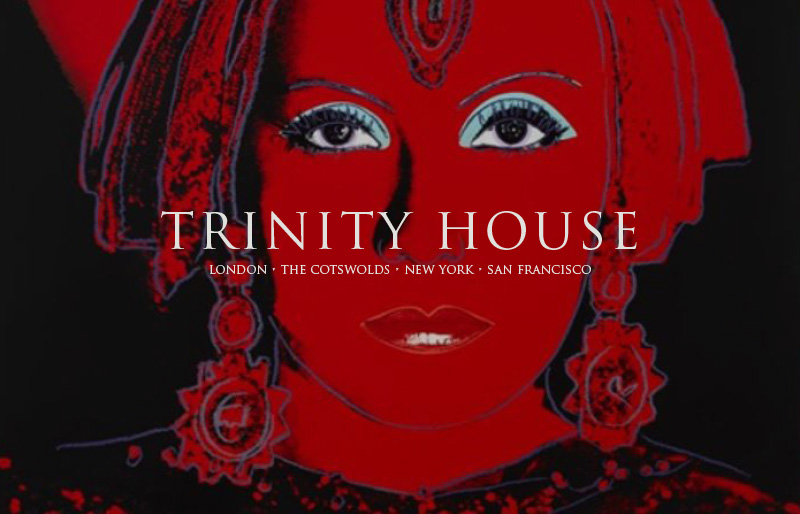 The Journey
The brand has been based on the knowledge and selling ability of Steve and his experienced team, who has focused on paintings in the high net worth market. The business sells various artworks ranging in price. When they approached us, their website catered for artworks of all genres and price range. There was no clear message or organisation within the website, making it more of a catch all approach.
Within the first 6 months of working Trinity House Paintings we gained a greater understanding of where the business has been and opportunities for the future.
It was decided that focussing on the high net worth market through a curated concierge Trinity business as a luxury brand would be a niche way forward, whilst also having the Trinity general artworks available at the galleries and online.
Luxury Travel Brand Logo
Everything we do we try and speak with one voice, one brand.
When beginning to draft a logo design for Trinity House Paintings it was important to evaluate the competition. In the clients industry, reputation and brand as a whole is extremely important to the customer. With Trinity already highly valued reputation, we needed to emphasise this through their brand identity, whilst standing out against the competition.
Trinity House Paintings have an array of new works coming into the galley or all genres. We wanted to bring an element of this into their logo and colour palette. By using a core collection of 6 colour, we have the ability to utilise them in a way which still provides a strong identity.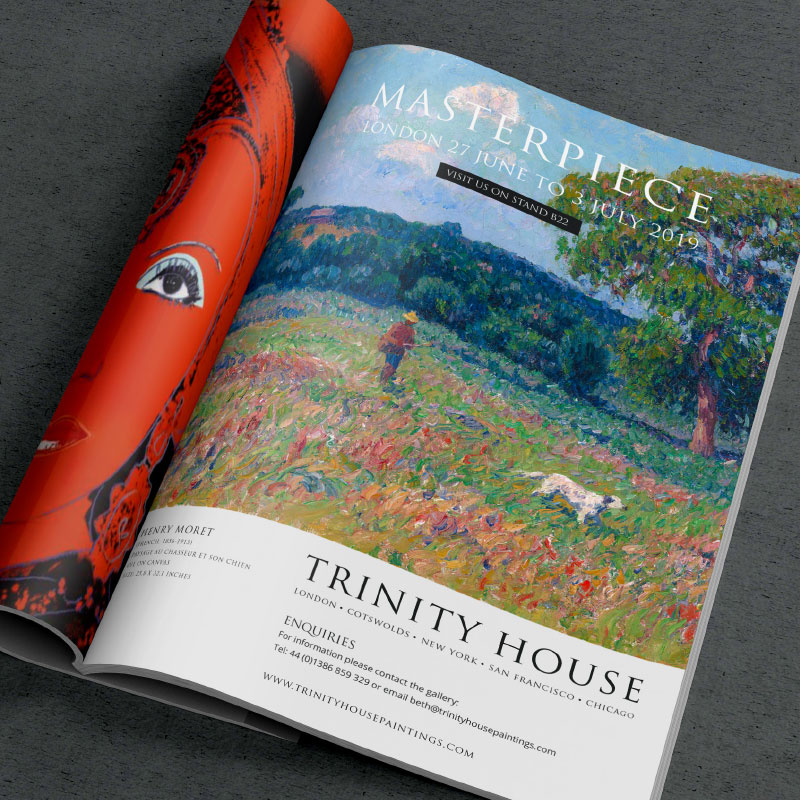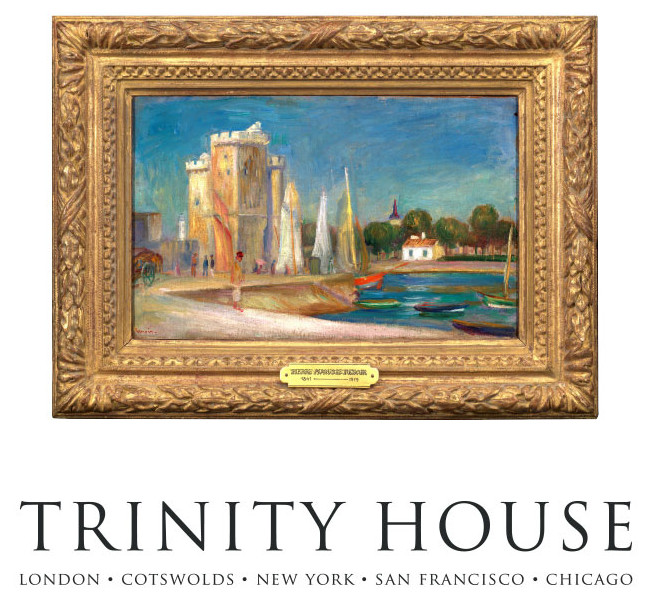 Luxury Travel Brand Development
The development of the new website was based on providing a customer experience across the entire site. We have since utilised an online chat facility, flip books, more changes to home page, and comprehensive news and exhibition pages. As the marketing arm we can assist in uploading and changing the core pages of the site more frequently.
We work closely with the team on high value works to present to clients. We ensure that every element is relevant to the brand. We developed luxury presentation boxes for the client to give to potential buyers. These small personal touches are what makes the client stand out in the market against their competitors. We are able to offer these services to enable your brand to develop.
Over time it is important that we have consistent meeting with the client to discuss any industry trends or changes that may affect the way in which they need to communicate with their customers. We look to help your business evolve; This way your brand can build an expectation to potential customers about your company and encourage you to maintain that expectation, or exceed them, bringing better products and services to the market place.
Trinity House Paintings also has a Modern Gallery, which has been part of the brand development to appeal to a different market.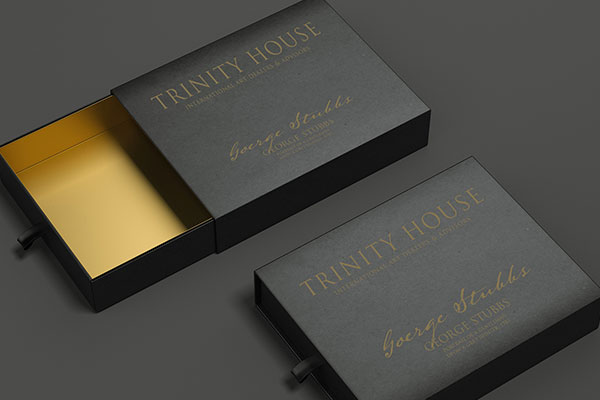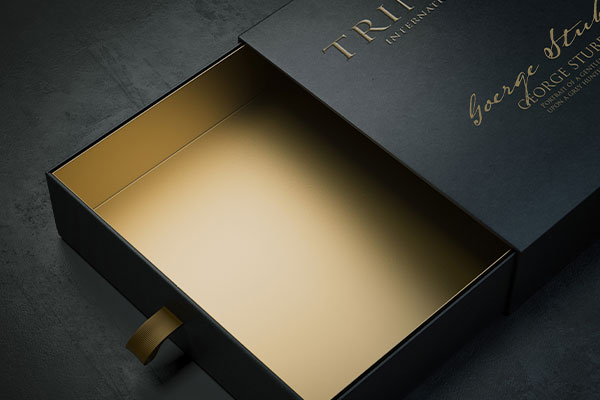 Social Media And Marketing
We have developed the Trinity House brand and grown the business through online and offline marketing activity.
We are here to raise brand awareness, create demand generation, increase visitors to site, increase customer sales and encourage browsers to purchase direct and through the website. With multiple international exhibitions throughout the year it has been essential, as with every client, to create a 12 month marketing plan, with a focus on a monthly promotion. Having outlined a plan we will meet and collaborate with you on the month's marketing activity.
We will make sure that your message is heard – its all about excellent, planned and strategic marketing.
To date we have taken the Trinity brand and centralised the marketing process across email marketing, advert design, brochure design, POS and social media.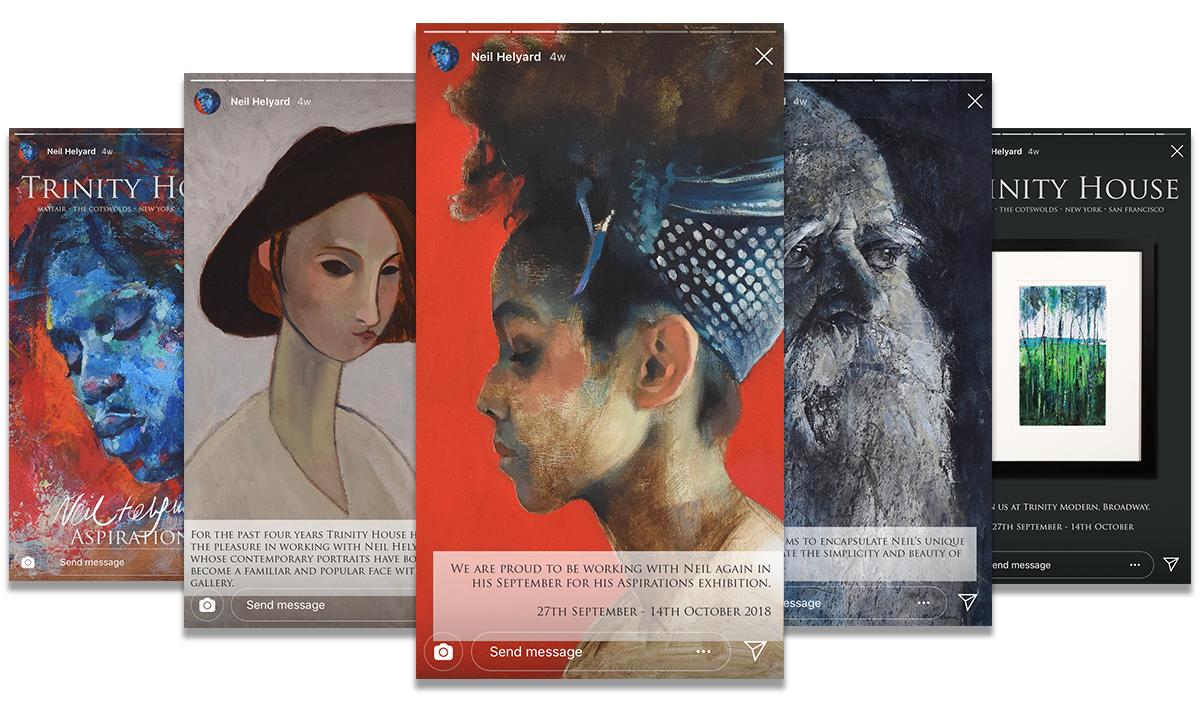 The Results
We have speeded up the process of producing work for all galleries, and have quick reaction times to requests from the team. The frequency and quality of the email campaigns and social media posts has increased. We continue to deliver: Email campaigns using Mailchimp, adverts, exhibition catalogues, email signatures, posters, window graphics, invitations, social media posts and blog articles.
Looking to create or develop your Luxury brand?
Tap into 30 years' experience looking after some of the UK's most ambitious small luxury brands. We like to get to know you and your business, tell you more about how & why we work, and share our thoughts about where we can take you.
We help businesses thrive online with our range of creative services: Branding design, WordPress, e-commerce, SEO & social media presence.